Choose the best moving company for your relocation. No matter if you are transporting your office equipment, your home belongings or your piano, Heart Moving Manhattan NYC is here for you. Our movers have professional training and years with experience. They can help you relocate to your new home without any stress or delays. Our Greenwich Village movers are the best moving companions for any moving related situation. Use our help to rent the best storage facility for your needs or the best advice on your move. Call us today for the most affordable estimate and relocate with ease to a new location.
Greenwich Village
Greenwich Village is usually referred to as "the Village". It is the area is located between 4th Avenue on the ease, 6th Avenue on the west and the 14th Street on the north. The Houston Street is the southern border.
West Village and the East Village are the surrounding neighborhoods. However, there are also SoHo and Chelsea as corner neighborhoods above 14th Street.
The Village is home to one of the most beautiful parks in NYC – Washington Square Park. But that is not all. This area is the bohemian capital and home to beloved institutions. If you take a tour through this amazing Manhattan area, you may lose yourself and spend days enjoying yourself. The famous Cafe Wha? Is a place you shouldn't miss if you like rock & roll. Comedy clubs are the best places for laughing out loud. On the other hand, if you get hungry with all the music and laughing, you can visit some of the best restaurants in Manhattan.
This area is also interesting because it is a home to the filming locations to some of our favorite shows – Friends and Sex in the City. If you visit this area you can see the spots when Meg Ryan shined in "When Harry Met Sally" and Audrey Hepburn filmed classic scenes from "Wait until dark".
Heart Moving Manhattan NYC is the moving service you can trust!
If you are looking for the moving company to relocate to Manhattan, choose us. Greenwich Village movers are the moving relocations specialists that will have you relocate anywhere in the world. We deal in professional relocations for any type of relocation you may need. Our reliable movers have professional training and experience to deal with any moving situation. Our company can provide everything for your relocation. And the best part is – you don't have to move a finger. Let us take care of everything for you. Our professional Greenwich Village movers will handle all of the heavy peace you have to move. Carrying the big and bulky furniture pieces and heavy kitchen appliances will be the thing of the past.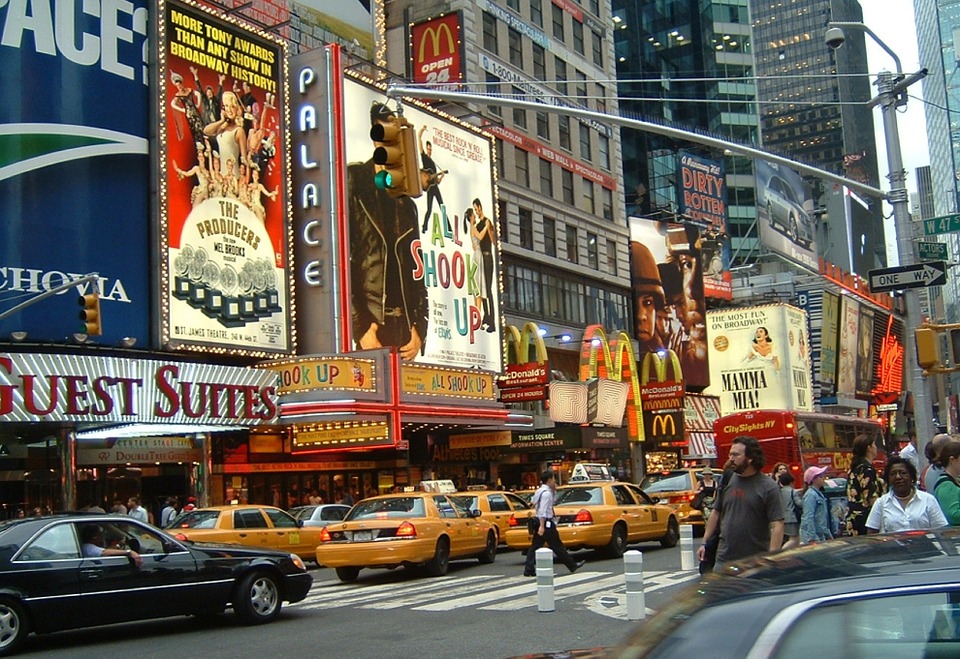 Using professional moving equipment we make the moving seam easy and effortless. With our help, you can get the mind of the moving business and concentrate on your future in your new home. We love what we do. And our main goal is our client's satisfaction, and our primary concern is for your belongings are safe during transport to your new home.
Greenwich Village movers offer the various range of moving services at the most affordable rates. Call us today and we will answer any questions you may have. Heart Moving Manhattan NYC is here to make you relocate with a smile on your face and without any doubts about the safety of your belongings. Our relocation specialists will make sure that you know your relocation plan and other details about the move. We are here to accommodate all of your moving needs and requirements. Greenwich Village movers are professionally trained to fits your needs into the perfect moving plan.
Reliable moving quotes
If you are planning to relocate within the NYC, we are the local moving company Manhattan you should ask for a quote. The moving quote or an estimate represents your moving costs. If you use Greenwich Village movers professional services we will make sure to give you the best moving experience. Moreover, our moving representative will take the time to calculate various aspects of the moving situation. We always do this before giving you the official estimate for your relocation. Our professionals will take everything into account:
The distance of your move
Your moving timeline
The size of your move
All the services that you may need
You can entrust your belongings to the best Greenwich Village movers. Our relocation specialists will make sure your belongings have the best care. On the other hand, in case you need to save space and store some of your belongings, we will transfer your items to a safe Manhattan storage facility. Our storage facility uses the latest security systems and has constant surveillance. Our movers will make sure your valuables are safe while in our care.
Use Greenwich Village movers packing skills
If you are planning to move to New York City, make sure to plan ahead. Contact us and we will help you relocate to New York with ease. The easiest part of your move will be packing. Our quality movers will pack your belongings using the professional packing materials. On the other hand, you can decide to pack by yourself our reliable relocation specialists. They can give you advice on the best packing supplies to use. At Heart Moving Manhattan NYC, we provide the quality packing service and the packing materials you need to secure your belongings properly.
Greenwich Village movers are here to prepare and pack your home. They will pack your home for the move with speed and efficiency. Also, our movers have training and skill to transport any items in your home. In case you have to relocate a piano, you don't have to worry. We have the right moving equipment for the job. Our moving crew will make sure your valuable instrument stays safe and undamaged during the long distance relocation.