Elevate Your Big Move with
Strength & Warmth
Heart Moving Manhattan NYC is here to offer you and your family 100% tailored and unique services to ensure a memorable & positive moving experience.
Get Your
FREE QUOTE

Today
Why Should You Move with Heart?
With Heart Moving, you relocate not only your belongings but also your mind and your heart to that new and exciting stage of your life. Let warm-hearted and trustworthy Manhattan movers handle all the heavy lifting and make it as easy as it can get.
Making your relocation efficient, worry-free, and affordable is our number one priority. Move to another unit in the same building or to the other side of the world with the assistance of our diligent teams. Whether you are in need of packing, moving, or storage solutions – you can count on our company. Contact us to see what else our Manhattan moving company can do to help you experience moving without complications!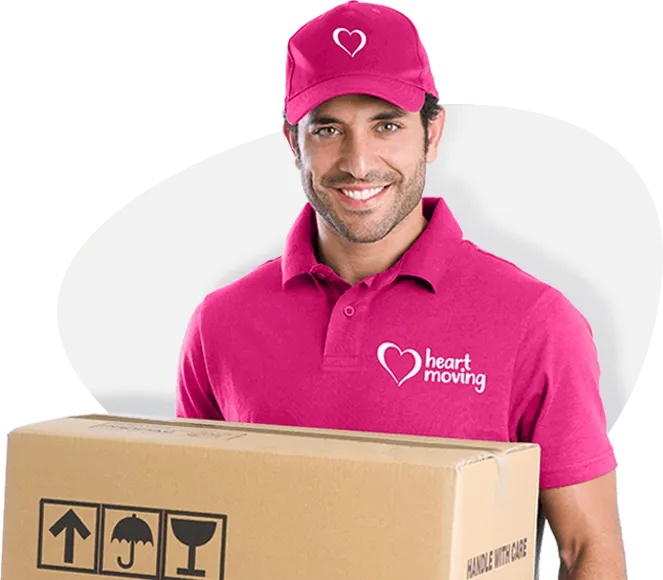 How It Works
Apply for a free quote
Contact us directly or simply fill out the form on our website and we will provide you with moving quote free of charge.
Book Your Move and Start Planning
Let one of the best Manhattan moving companies help you make a moving plan tailored to your specific needs and organize it smoothly.
Enjoy a Stress-Free Moving Day
Relax and focus on a new chapter of your life while Heart Moving NYC takes care of heavy lifting and logistics.
What Our Customer Say
We've used Ivan and his team for two moves – they've been great. They're very hard working, honest and are focused on executing the move in a timely and measured way. They're very professional, wont leave until the job is done correctly, and are focused on making sure that the client is happy. A true pleasure.
- Adam B. | Midtown West, Manhattan, NY
I am so happy I had these guys to make my move. They took care of all my belongings and move was done without any issues besides parking a truck in a very narrow street, but the driver was very skilled. Foreman Micho took care of everything and move was done by 2 pm already. I highly recommend these guys and I am sure they won't let you down. Great job!!!
- Mario B. | Midtown West, Manhattan, NY
Moving Without a Plan of Action
Shady movers & risk of scams
Disputes with staff & moving delays
Lost, damaged goods & hidden fees
Moving with the Full Support of Heart Moving
Insured, licensed & bonded professionals with recommendations
Accurate moving quotes, quality service & transparent contracts
Your belongings safely transferred & protected